Book your city tour Berlin at TourguideMe
City tour Berlin – the special experience
Book Now – Berlin City Tour – individually and for you
Berlin is an exciting city, but a city tour of Berlin as exciting? Not always, because full buses and crowds, who are competing against each other's feet in front of an attraction annoying, but not exciting. Enjoy a city tour of Berlin, which is the capital and equitable. Personally, up close and even exciting.
City tour does not necessarily go by bus!
So what is the best kind of city tour Berlin ? With the VIP service, by public transport or perhaps by bike or bike taxi?
Hopp Off buses in which you are sweating in a drafty bus, in summer, carted with dozens of others in winter from sight to sight and have 30 seconds to see everywhere – often only to the classical Hopp On.
Or even they come up with your own bus and runs similar because the bus driver mitfließt in traffic and the attractions are over faster than they can record it.
City tour Berlin
With us you have a choice. With TourguideMe first select the city tour or city tour Berlin that matches your interests and then the transport. And here you can choose between two extremes:
Public transport, which brings them to the city and the people much closer than any other transport
Bike or bike taxi,
A classic bus or minibus
Select or our VIP Mercedes S-Class
The TourguideMe city guides and city guides for each city tours are especially chosen because here everyone has their own area of ​​interest. This gives you the maximum security to be implemented correctly, you want to know which part of Berlin too, because you are always accompanied by a specialist for each tour. But you do not define yourself and can book various topics and a mix. TourguideMe does not pretend what is interesting and worth seeing in Berlin, but rather leaves you to decide the scope.
City tour Berlin with TourguideMe – we speak your language
All tour guides you through TourguideMe for your city tour Berlin can book speak German (native language) and many other languages.
City tour Berlin – Berlin with city guides
And who could bring you near Berlin Berlin better than yourself? Our tour guides are born Berlin or had moved Berliners who live in the capital for years. One thing that all city guides and city guides together. You love and appreciate Berlin. A city that could not be more versatile. All tour guides have their own favorite places, their own tips and insider knowledge that you can only have as Berlin.
The best currywurst, the club away from the tourists, quiet places that you would not suspect so, but also a lot of historical and Attractions, which accounts for Berlin. You can discover Berlin more diverse?
City tour Berlin between yesterday and tomorrow
Berlin lives of its history, with its history and writes every day a bit new story. Experience personally and close this story, the Berlin between yesterday and tomorrow.
The fascination Berlin bring you the tour guides of TourguideMe close and describe clearly reflect the vibrancy of the city. Experienced the Berlin Wall was built before and after the Wall was built. The Berlin today, as evidenced young, ambitious and modern and its past carries with a certain pride with it. Let the darkest piece of history in the Sachsenhausen concentration camp near bring. But also enjoy the modern West Berlin and the zest for life of the Berlin.
City tours are divided into very different topics and can be assembled individually by you. Whether typical sights or Berlin insider, TourguideMe offers several tour themes that you can combine with each other individually. Talk to your needs from simple with your tour guide or with your guide.
City tour Berlin: Three hours or seven days Berlin
How much time do you bring? If you are in transit or have only a day trip planned? Experience in Berlin two exciting and exciting weeks of vacation and would be accompanied all day by a tour guide? Again, you have the freedom to choose and book your tour guide / city guide for your three hours, but also seven days.
Berlin – full flexibility
TourguideMe offers full flexibility. Please contact us and arrange the duration and destination of your city tour. TourguideMe wishes you a great time in Berlin, you can enjoy intense.
City tour Berlin: for school classes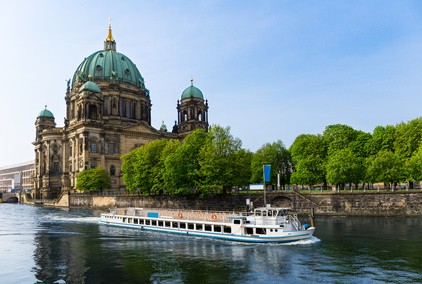 Normally, the sightseeing is not necessarily the highlight of a school trip. Since there are many things that are much more exciting when a class is traveling together. Why? Perhaps because many city tours for young people be made more boring? Dröge down talk of interest is actually not so exciting, like many adults would like.
It's great that there is another way. TourguideMe city tours Berlin for school classes are anything but boring. We can shape the program of the sightseeing tour of Berlin also exciting and very interesting. Do you agree with but your students most interested in before the start of the city tour with your class from that topic. Want the class more about "West Berlin" experience? Or is the subject of "East Berlin" perhaps more interesting? Prefers the class but rather one of the top attractions of the capital? Would you like to experience a real "DDR Tour" together with your students perhaps? We at TourguideMe Berlin think if the students choose the topic itself, the city tour Berlin is more interesting. And if you have specific needs and requests that you want to visit during your sightseeing tour, please contact us. We are happy to try to implement your ideas.
City tour Berlin for groups and companies
Are you expecting guests from abroad or from another German city, which are perhaps the first time in Berlin as a guest? Then surprise but sometimes with a sightseeing tour through Berlin and show your guests how exciting and versatile Berlin as the capital is. We offer all city tours in Berlin with a favorable group rate from 8 persons. For more information on the sights and places we visit, you will find by clicking on your desired city tour. You get a detailed insight and learn how to make the city tours.
Whether bowling club, choir or Tennisverein- a city tour of Berlin as a group gives you an intense and interesting insight into the history of the city. So much useful and interesting you will not know within three or four hours alone. And the great, the city leaders and city guide of TourguideMe live in Berlin and they love their town. You get the information you will not find in "normal" guidebooks like this. The past and present of Berlin is so much more than just a wall or the Trabi. Different people characterize Berlin and give the city a face that you should definitely get to know.
City Tour Berlin by bike or by bus?
In fine weather, we recommend city tours by bicycle. Closer You can not and you will discover many things that you can not or do not see as close to the bus. For larger groups and school classes and in bad weather, we recommend city tours by bus. At the most important stations of your city tour, we can also get out and take the time to place to discover in more detail. Design your city tour Berlin Just with and let us know how you imagine your tour. We are happy to meet individual needs.
Book Now – City tour Berlin!
Call us at +49 30921544 06 or write us an email to info@tourguideme-berlin.com . We'll get back to you and send you a quote. If you want to book online one of our city tours alike, click on the selected tour and follow the directions. You can easily book tickets online. We also offer many payment options and of course a secure SSL connection.