Bus Tour Berlin – conveniently
We offer two types of bus tours through Berlin:
We get to our tour guide in your bus and drive to the most beautiful places and sights of Berlin. On the way you explain our city guide , the sights, the stories, anecdotes and facts about the individual highlights. At key stations we can hold off or go on a part on foot. just as you like.
They hire a coach about us and can put together your tour. That is also possible.
Whatever you decide, we are flexible and if you or we have decided together, you want to see the places of Berlin, then together we will have a wonderful day or at least a few hours of each other informative. TourguideMe Berlin is your portal for bus tours in Berlin that you can make very flexible and to personal wishes. Of course it is also possible that you choose an existing city tour and we take this route for our bus tour.
The topics for your bus tour Berlin

Berlin is exciting in every way. Be it attractions, combined with a long and interesting history. Be it shopping, ranging from small boutiques to the world-famous KaDeWe. Or the countless restaurants and food stalls with the legendary currywurst. Leisure possible as the Berlin Zoo and great green spaces. Of course, the Berlin Wall, the city's division, Checkpoint Charlie and we could run the list much further.
What topic do you want for your bus tour Berlin? TourguideMe offers among others, the West Berlin Tour, the East Berlin tour that DDR tour, tour of the top sights of Berlin, the Third Reich tour that Prussia's Glory tour or a shopping tour. Certainly is also the topic that interests you. And if you can not decide, we put your bus tour together from different subjects.
West Berlin and East Berlin Tour Tour
East Tour
Tours of the top sights of Berlin
Third Reich Tour and Prussia's Glory Tour
shopping tour
Combination of different topics possible
Bus Tour Berlin Potsdam
From Berlin to Potsdam is not just a short hop. In addition, the traffic in both cities prevents rapid change of cities. Still, it makes sense to visit both cities. Especially if you have a theme tour as Prussia's Glory or the locks on the Havel have booked, almost forcibly necessary to connect to the bus tour both cities.
What to expect, among others, in Potsdam?
They learn, among others, the City Palace with Filmmuseum know, the Glienicke Bridge, Cecilienhof Palace, the New Palace and Sanssouci Palace. Our way during the bus tour Berlin-Potsdam can perform using the Maulbeerallee with the beautiful Orangery. During your bus tour Berlin-Potsdam discover at many stops of course, the most interesting sights of the German capital. The Berlin Wall, the TV tower, Checkpoint Charlie, the Gendarmenmarkt, the Red Town Hall with its Neptune Fountain and the Museum Island are right on our bus tour Berlin-Potsdam.
A bus tour through Berlin is a good alternative in any weather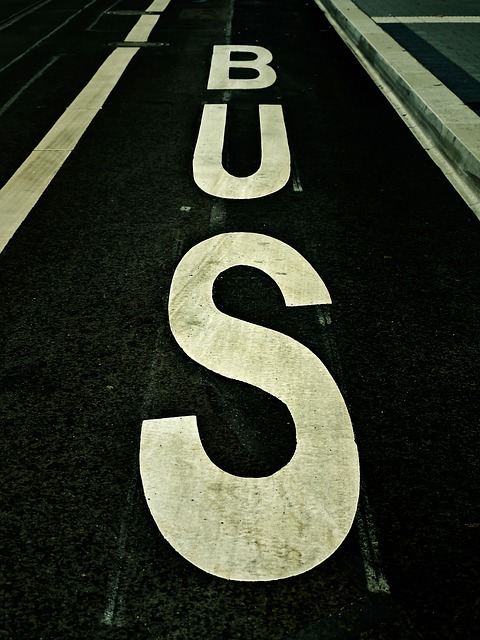 The weather we can not control unfortunately. But while we prefer city tours on foot or by public transport in the summer, in rain or in winter, the bus is the first choice. You have to do without a great city tour in the winter, when you visit the capital during the more or less cold months. It being so, instead is usually rather wet and cold, for a walking tour in snow would be even a very romantic thing.
The same applies if your groups are more than 20 people strong. It's easier to take a bus tour through Berlin with a large group, instead of using with many people public transport. Another advantage of the bus tour through Berlin, including people with reduced mobility can participate without problems. They all sit comfortably and contact your tour guide Berlin a fun city tour.
What did it cost to hire a bus?
If you are not a private bus in Berlin, but want to rent a bus, then the price is based on three components:
the number of seats
the rental period, which is generally the case, the longer you need a bus, the cheaper it is in proportion
equipping of the bus – Luxury costs more than a pure transport
You decide or we decide together which bus we should hire if you book a bus tour through Berlin. You might want to sit very comfortable, have air conditioning available and go drink a glass of champagne. Let what you want to enjoy comfort during your bus trip and we hire a bus that match your requirements we know.
Bus tour in Berlin for school trips
Berlin is as a destination for school trips to the top 10 German cities. This is not surprising, coming in Berlin never be lost. Organize your bus tour for your school trip like with TourguideMe and experience how exciting and entertaining it can be to bring the capital and your students closer. Pick out like a theme for your bus tour Berlin or let's discuss together what goals we should approach. Of course we can go eat ice cream or a Berlin Currywurst, stop wherever you want and discover what you have chosen your students / inside. In case of a bus tour of Berlin during a school trip, it is ideal if we can use your bus, which allows you and your class arrived.
TourguideMe offers affordable group rates, so that the cost of a bus tour through Berlin held during a school trip in the frame and are affordable for all. Benefit from attractive discounts that we offer starting at a number of 8 people.
If you have questions about our bus tours through Berlin, you can reach TourguideMe Berlin phone or like the contact form. We look forward to your message and an exciting bus tour through Berlin.