Tour Guide Berlin
Your own personal tour guide of Berlin TourguideMe
Experience your very personal and individual guided tour in Berlin and Potsdam with your personal tour guide of Berlin TourguideMe. You book exclusively private city tours via TourguideMe, far from public and usually very busy and crowded city tours. Your tour guide will show you Berlin and / or Potsdam on foot, by car, bike or Segway, public transport and if you want it very stylish and comfortable, even happy in a limousine. Your tour guide during your city tour is exclusively dedicated to you and your companions. Book your tour guide in Berlin for your family, for friends, customers or business partners. You can enjoy the city tour of Berlin in a very small, you known group.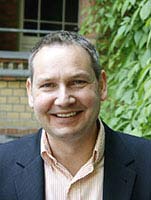 But that's not all, because you determine both the starting point of your city tour in Berlin as well as the destination. You decide on the duration of the guided tour, about the stops and you decide which focus you want. Whether privately with family or friends, as a company with customers or business partners, as a school class or bachelor party, your own personal tour guide for Berlin offers a guided tour in Berlin, during which you learn a lot about Berlin, be entertained and maybe even come back, because usually the time available is not enough to see all that you have imagined.
Your tour guide as an expert on many topics Berlin
Your tour guide Berlin organized together with you exclusive and private city tours in Berlin and / or Potsdam. Each tour guide, you can book through TourguideMe, has at least one expert subject that or is it important to him or was studied. In addition, each tour guide has a wealth of general knowledge to the sights of Berlin, the history of Berlin and of course, knowledge that can be acquired only as Berlin. After all, who should know Berlin better than a Berlin yourself? You can book among other things, on the following topics a city tour or a guided tour: architecture, art, churches, culinary, culture, entertainment, general sights, Jewish history and contemporary sights and music.
Visit with your kids the tour guides can of course also put together a child-friendly city tour of Berlin. Design your city tour or city tour by yourself. With your tour guide, you can specify a theme, set route, start / destination and stops. Whether you want to spontaneously drink a coffee, feel like a Berliner currywurst or seek the best boutiques for shopping, your tour guide is aimed according to your wishes. You can expect entertaining, interesting and lively city tours, which are not only of interest to visitors and tourists.
Your tour guide Berlin – anything but standard
City leadership is not the same city tour. If you already have a bad experience with a guided tour have done, try your own personal tour guide. Here not run 200 tourists with you to the Brandenburg Gate , which are collected again after ten minutes because the bus driver is impatient.

We would like to introduce more great occasions when you can book a tour guide. You might want to move in the near future and do not know exactly which parts of Berlin are beautiful. You might have previously used to live in Berlin and want to visit your county again in another city after 20 years. You might also be drawn and want to get to know your new home accurately. Maybe you need to stay for some time in Berlin and professionally and just want to know what Berlin has to offer so next to your job. There are many good reasons to hire a personal tour guide and Berlin know a different way. Just tell us your reason and your guide will recommend a city tour that you want to repeat as many years of Berlin again.
What does a tour guide?
Your personal tour guide in Berlin cost per hour 70.- € and that no matter if you are traveling with him, or with your business partners, your family or friends. The minimum booking is three hours. You see, the costs are clear, fair and affordable.
Your tour guide Berlin – book +49 30 8870088-77 or mobile phone +49 176 14499991 now!