Bike Tour Berlin – Sightseeing
With a bike and a guide to the sights of Berlin
Berlin is large and rich in tourist attractions. This demands a logistical point a lot of planning and improvisation in order to be on time at the respective locations.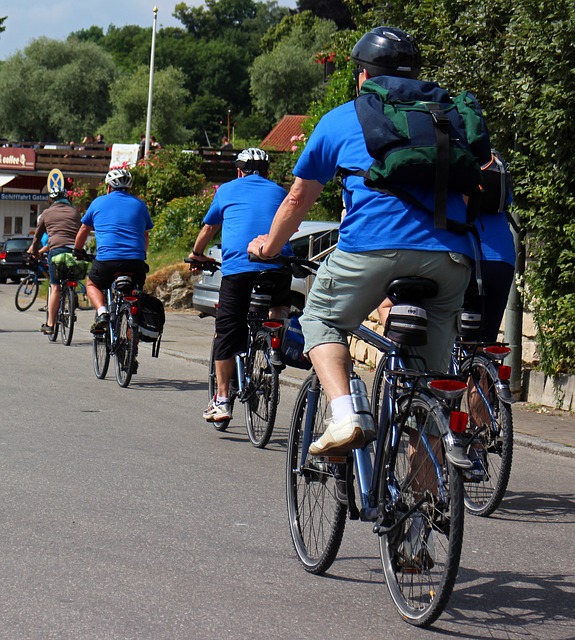 The Classic – bus tour Berlin – is dependent on the traffic and parking spaces that are practically impossible to find in the middle of the city. The result, you see the top attractions two to three minutes in passing and as you learn more facts about the Victory Column, you are already at the Bellevue Palace went over … gone stupid.
Not for you, because you can stop and linger as long as you like during your bike ride in Berlin on every street corner. look no hectic right and left. Cycle relaxed route along and do not miss anything you ever wanted to see in Berlin.
Bike Tour Berlin – flexible and fast
Not so with the bike. Of course, we are dependent on the weather when it storms or snows, a bike ride will be. But in dry until the weather is nice it is to learn a fun way to know Berlin intense. Not only do we believe and stay can be as long as necessary, no, there are also addressed several senses, which are not addressed in a bus.
Experience the Berliner close, can eavesdrop, get to know the rhythm of the city and smell Berlin. Have you ever taken that each city has its own smell? Get to know it.
You can ride a bike every little side street, pause flexibly anywhere and our tour guides will show you the most beautiful, exciting and amusing corners of Berlin. If you love it exciting, we show you, of course, controversial places and wicked corners of Berlin. You decide how you want to experience and explore Berlin on a bike.
In a sightseeing bicycle trip Berlin all the senses
Why not book even aware of a bike tour with a private guide through Berlin. The charge in a roadworthy bicycle with helmet is only 15.- Euro for the tour. Roll easily from sight to sight and be explain by your city guide Berlin.
In principle, all our standard city tours can also be done by bicycle, only the Top 50 tour we do not recommend to be completed by bicycle. In our tour of the top 50 sights of Berlin, we would not do for one with a day and all participants would be trained cyclists. If you are interested in the Top 50 tour, then have a look at City tour Berlin. Here you will find detailed information about this tour, you can book as a group also happy.
You can also choose from the information collected by us specifically for sightseeing by bike. Here we take into account that we reach as bike lanes or traffic-calmed streets sightseeing. Security and stress-free ride is very very important here.
Your individual bike tour through Berlin
And you can compose with us your individual bike tour of Berlin. You decide where the route is long run and what you want to see highlights. Where else can you plan your own individual bike tour through Berlin and be organized? TourguideMe offers you this opportunity and we look forward to your ideas.
Communicate us your needs and we will implement this as far as possible to reality.
Not afraid of traffic in Berlin!
Maybe think about how you should definitely come by bike through Berlin. Stress, hectic and oodles road users around you. Their concern is understandable, because to see Berlin as the cyclists, can sometimes be a challenge.
We drive course not the main roads on which everything knubbelt and is "closed due to overcrowding," especially during the rush hours. If we put together your bike tour through Berlin, we always choose routes that are to cope safely and stress-free for cyclists. The pace is relaxed and even inexperienced cyclists can easily take the tour of Berlin.
Cycling through Berlin you're getting close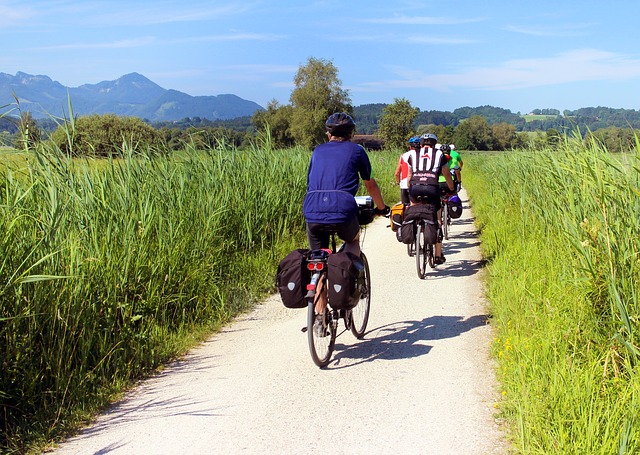 Our bicycle tours through Berlin vary in length, depending on what you want to see. 10km are possible, as 15 or 20km. Since Berlin is a very flat city, slopes are unlikely to go unless we drive over bridges. The cycling of TourguideMe offers not a boring monotony. You will experience exciting and entertaining stories and facts about Berlin and its sights. Since all the tour guides live in Berlin and know the city like the back of their pocket, you also have to tell anecdotes and myths. And that's what makes a bike ride through Berlin as exciting or would you ever hear only when each building was built? As a cyclist, you're getting close and even closer, you may turn only as pedestrians. But since one is much faster traveling by bicycle and can see so much more, we suggest you take a city tour, a guided bike tour of Berlin.
You can see during your ride Berlin include:
Berlin wall
the government district
checkpoint Charlie
Kreuzberg and the river Spree
the East of Berlin and the Berlin Street
Alexanderplatz Square and the Berlin Zoo
East Side Gallery and the fishing island
Radio Tower and Gendarmenmarkt
vm
These are just some suggestions that we can give you. Of course, you can see a lot more. The best way to tell your city guide Berlin with, see what places and places of interest or what subject interests you. We can provide you a bike ride together according to your wishes.
time for a break
Also, this is wonderful during a bike tour of Berlin. You can always take a break, have a coffee, have lunch, buy a souvenir or linger for a moment on the Spree. Some sights you just stop for a moment and let the impressions sink in. No problem, because we want to take it easy. Special cities deserve special attention and that you can give Berlin on each case during a bike ride.
If you have questions about your bike tour Berlin, you can reach TourguideMe on telephone +49 30 8870088-77 or mobile phone +49 176 14499991 or send us an email by clicking the button that you see on the right. We will respond as soon as possible and do our best to fulfill your wishes. Berlin will leave you so beautiful, interesting and adorable as possible in memory.