Individual guided tour
Individual guided tour Berlin – hours Price 70.- Euro incl. VAT.
Individual guided tour of Berlin – just for you or your group
Get to know only for you or your group, company or school class Berlin with an individual city tour, a guided tour
Often travelers have if you did not travel first Berlin visit, or to a certain event in the capital of what they want to see specific ideas and what not. What is already known or is not within the area of ​​interest, they are no longer interested and should not be visited.
Perhaps you also do not want to explore Berlin with strangers and can afford exclusively to be supervised by a guide.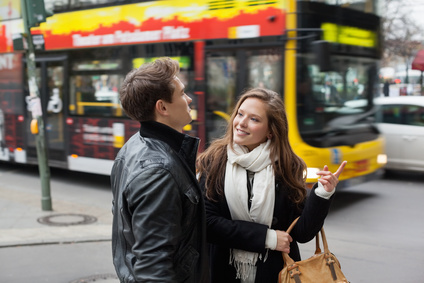 Then an individual guided tour through Berlin or to your chosen locations is exactly right for you.
We give you a city guide exclusively for you or your group at hand. It does not matter whether you want to explore alone, in pairs or with 20 man Berlin.
Individual guided tour Berlin – costs
You only pay 90.- Euro incl. VAT. Per hour and explore Berlin as you wish.
The same rate holds true when we climb into your bus and take a city tour in your bus.
The duration of the book is completely flexible. Ie if you want to be for only one hour information from the Brandenburg Gate and the Reichstag, the Federal Chancellery or trying to get out a whole day exclusively through Berlin does not matter for us.
Incidentally, you also decide about where we start. You want to start in the hotel? Well, we do. You want to go first at 20.00 go and explore Berlin at night? – that's okay. Or experience the sunrise at Wannsee? Do we.
Our individual guided tour Berlin directed only to your liking
A request we would have. The sooner you book and the more precisely you tell us your wishes more accurate we can be prepared. Special requests us to meet as far as possible.
During If you go looking for someone of example with your kids to the zoo, they go shopping then do we fix this on Kurfürstendamm. If you want someone to go with you to the soccer stadium in Olympia, then we do it.
So do not be shy and share your wishes with – if need be spontaneous.
We are trying, that their individual guided tour Berlin according to their needs.