Shopping Guide Berlin
Shopping with Shopping Guide Berlin
Shopping in Berlin with your personal Shopping Guide Berlin? When you visit Berlin and have limited time, but would like to go shopping once really in Berlin, then simply book your personal shopping guide. Similarly varied as the attractions in Berlin, the shopping opportunities in Berlin. But before you spend half a day in order to orient themselves, you can easily accompany a full day and the maddest, most extravagant and largest shopping malls, boutiques and outlet stores show in Berlin. Design, luxury, organic, new labels, Factory Outlet, thrift, the KaDeWe – shopping centers, shopping malls, concept stores and certainly we have so far from all shopping enumerated experiences. If you want to go shopping really, we have listed a few shopping experiences together in Berlin for you.
Shopping in Berlin's department stores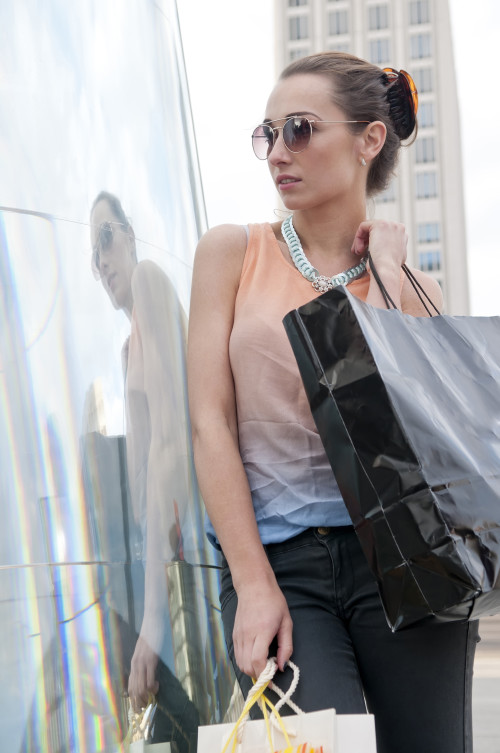 Europe's largest department store is the legendary KaDeWe department store. If you are looking for something and not find it either does not exist or that you really have extremely unusual requests. Actually, you can find just about everything at the KaDeWe. Your Shopping Guide Berlin can tell you a lot about the department store. is also known far beyond Berlin Galeries Lafayette. Visit here the basement and let yourself be tempted by delicacies from around the world. The Dussmann 'culture store on Friedrichstrasse leads books. CDs, software, gifts and more. It features many sofas and armchairs to relax. Europe's largest thrift store can be found in Friedrichshain. Here you can browse on 2,000 square meters in used things. Other department stores recommended by your Shopping Guide.
Factory outlet, factory outlet and outlet stores
Meissen, Bahlsen, Leiser shoes or Kuehne, the factory outlet, factory outlet or the outlet stores you can find branded goods at low prices. is meant with all names always the same. Well-known companies offer closeouts, surplus and prior year collections at great prices. In Berlin you can visit including the Bahlsen factory outlet, various designer outlets, the Becon factory outlet, the G-Star Outlet or Meissen and Leiser Shoes Outlet together with your Shopping Guide. Clothing, footwear, textiles, porcelain, cookies and even Zalando see the many factory outlets that are fun right.
Luxury shopping with your Shopping Guide Berlin
Berlin would not be Berlin if one would find not Prada here, Cartier and Gucci. Of course you can also revel in luxury and be guided by your shopping guide to the most expensive and finest brands. Bang & Olufsen for the ears, Bulgari jewelery, watches and accessories, Chanel for the little black dress, Cove & Co for tailored men's suits and end of your high-end shopping, treat yourself to Leysieffer chocolates on the Kurfürstendamm. Handmade chocolates, chocolates and cakes are the reward for tired feet and an empty wallet.
The legendary flea markets in Berlin
you love flea markets? Then you will want to visit the Berlin flea markets sure. Actually, you can find here every weekend a flea market. Among the best known of the anti- and Book Market near the Bode Museum, the flea market at Ostbahnhof, the flea market at the Mauerpark and the flea market at Leopoldplatz belong. That's not all of course, your Shopping Guide Berlin from TourguideMe will be happy to recommend further flea markets in Berlin.
Shopping Center tips from your Shopping Guide Berlin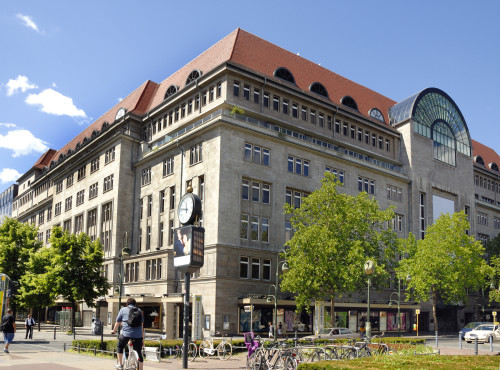 the Shopping Center tips remain by your Shopping Guide, because as you might expect, including in Berlin at the superlatives. If you like playing with different shops in a mall, then visit among other Gropiuspassagen, the ring center, the Europa Center, the Tempelhof harbor or the Schönhauser Allee Shopping Center. Here you can find clothes shops, shoe shops, beautiful and useful, cafes and restaurants and just about anything you need for an extended shopping spree in Berlin. We wish you successful purchases and bulging shopping bags when you return tired in the evening to your hotel.
Book your Shopping Guide Berlin telephone +49 30 8870088-77 or mobile phone +49 176 14499991