Alternative City Tour
Alternative City tour Berlin
Be surprised – our alternative city tour Berlin takes place on public transport!
Sure you know a classic city tour with a coach or HoppOn HoppOff bus. Drop off at the sights, explanations, get back on the bus and off to the next attraction.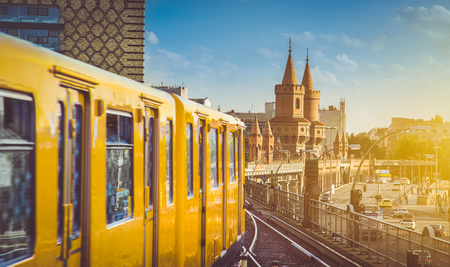 What you learn not know is the real Berlin. The contact with the people, the locals, is lost. The smell of the city can not be perceived – they do not feel the city and its speed. You can not verify as Berlin really ticking.
Alternative City tour Berlin – smell, listen and feel Berlin
Not so with our alternative city tour of Berlin. You're on the bus, subway or tram between the locals – hear their conversations and hear their problems. You can smell people see how the locals are dressed and go out – are very close to the pulse of the capital.
They learn why Berlin is considered poor but sexy, they shudder a bit when we drive through poorer areas of the city and are relieved when they come back before a familiar sight outside. The change between Postkartenromatik and real Berlin is an impressive, memorable experience that they create a real competitive edge over other visitors. Provide a real alternative city tour of Berlin.
Conclusion: If you want to get to know Berlin off the beaten stream and do not want to give up the sights, if you drive dare with locals in public transport. Ifyou Berlin really want to know if you feel the capital, hear and smell like, then our alternative city tour Berlin is right for you. And do not worry – the Brandenburg Gate, the Kurfürstendamm, Gendarmenmarkt or the Berlin Wall they see naturally anyway! Including expert explanations.
Incidentally, in our alternative city tour of Berlin is the day ticket for public transport, including and then faded for further use to you.
Therefore, book now your alternative city tour Berlin here!
book for 69,90 euro each person