City Tour "DDR Tour"
City Tour East Tour Berlin
A guided tour to the achievements of the GDR in Berlin – not only for "Ossis"
Our DDR Tour: How was it actually the time of the former GDR? And how much is left over from the time of the former GDR? Book your personal  East Berlin  city tour and find out. Discover exciting information about life in the former GDR, of everyday life, which has been far more than "just" Stasi, to art and culture, everyday life and the joys and sorrows of a life behind the wall.
Take a trip to East Berlin, a city tour in the past, but also in the present, because not everything from the former East Germany is gone. What separates East Berlin from West Berlin and what was still out of Spreewald gherkins? These and many other questions, please contact your tour guide / Your guide and tells you to know, Funny, sad and entertainment from life in East Berlin.
The GDR has left their mark in the former capital of the GDR is clear and that these traces are ignored by many visitors as well. The GDR was a part of the history of Berlin which, for example lasted much longer than the Third Reich or the marriage of Prussia.
East tour as the perfect complement
Especially for school classes from the west or geschichtsintressierte visitors to Berlin, the GDR Tour is an ideal addition to the usual mainstream tours.
Our DDR tour is not folklore event
This means that you will not find a Russian soldier in pseudo uniform and no Trabi with us, but reliable information, convey the value-free insight into life in the buildings and the objectives of the GDR.
City leaders are former "residents" of the GDR
The guides we use are incidentally all former citizens of the GDR and residents of East Berlin.
This will tell you a lot about the real life in the East, the feelings and desires. You might get surprising insights for you, especially if you come from the West. Because far from everything was perceived by the citizens in the East as bad what the West had only shaken his head.
Next we visit on the East Tour
Alexanderplatz television tower and world clock
Karl Marx Allee Bookstore, Cinema and Café Sybille and Café Moskau
Frankfurt All with the Frankfurter Tor
Strausbergerplatz
The teacher's home, the electrical industry and traveling
Stasi Central and Stasi Museum
Berlin wall
DDR Museum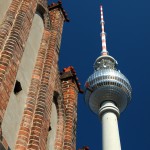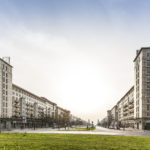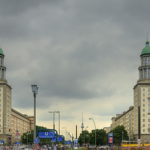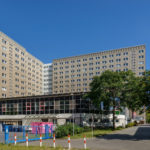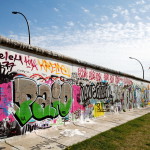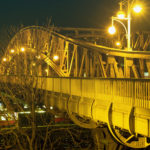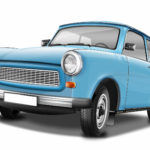 Book our DDR tour of East Berlin are also offered as a supplement to the main attractions of Berlin. You get a lot of information and insight that you would never see as a tourist in Berlin else.
book for 79,90 Euro each person