Guided tour Prussia's Glory
Guided tour of Prussia Gloria – two and a half hour walking tour of the history of Prussia
City tour "Prussia's Glory" in Berlin
Guided tour to the tracks of the great Prussian kings and emperors
Prussia kings and emperors have shaped Berlin and Potsdam sustainable. On the city tour "Prussia's Glory" we go on the trail of the monarchs who have shaped the cityscape around the boulevard "Unter den Linden" for centuries ..
Guided tour Prussia's Glory of the Great Elector the last German Emperor
We begin our  Stadführung  one of the symbols of Prussian architecture in Berlin, the cradle of the Prussian kings and German emperors at the Berlin City Palace. From the Lustgarten we see the Berlin Cathedral and the old museum. It continues towards the Brandenburg Gate, the boulevard "Unter den Linden" along to the armory, the Neue Wache, the Crown Prince and grain Prinzessinnenpalais. About the Bebelplatz the Opera Unter den Linden, the Humboldt University, the statue of Frederick the Great and the Prussian Library.
City tour of peak to peak of Prussian history
On the walk we meet here permanently to the testimonies of Prussia. The conclusion of our leadership will take us through the world-famous Gendarmenmarkt to Pariser Platz, together with the Brandenburg Gate, one of the landmark of Berlin and Germany.
Karl Friedrich Schinkel, one of the famous Prussian architect, stamped it with his buildings along the street "Unter den Linden" mainly the image of the Prussian Berlin.
Many buildings that were destroyed during the Second World War or under the East German director, are restored to its original today and let the center of Berlin, almost appear again in its old glory of Prussia.
Guided tour of Prussia Gloria with a lot of history and stories
It also tells you on our guided tour "of Prussia Gloria" also a lot of History on Prussia, beginning with Friedrich Wilhelm, the "Great Elector" to the dissolution of Prussia in February 1947 by the Allies.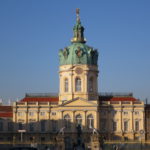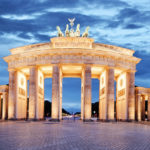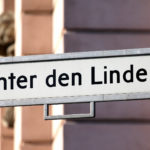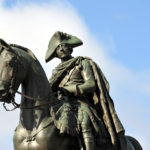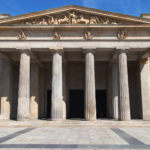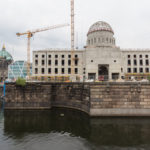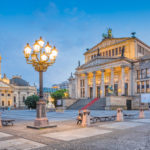 Book your city tour / guided tour Prussia's Glory
And they learn the history and stories about these sights:
Berlin City Palace – Lustgarten – Berlin Cathedral – Altes Museum – Schinkel Bridge – Armory – Palace on the moat – Gorki Theater – Kastanienwäldchen – New Guard – Commander's House – Friedrichswerder Church – Kronprinzenpalais – Kronprinzessinenpalais – Bebelplatz – Opera Unter den Linden – Humboldt University – statue of Frederick the great – Prussian National library – Hotel du Rome – Gendarmenmarkt – Brandenburg gate, the Adlon Hotel.
book for 69,90 Euro each person